Hi folks – well what a busy few months it's been!  Not only have I given birth to my wonderful little boy, Vincenzo George, I have also managed to produce another 'baby'….my first book 'Breaking Mad: The Insiders Guide to Conquering Anxiety' which is out on February 23rd 2017 – you can order your copy on the link below via Amazon:
https://www.amazon.co.uk/d/Books/Breaking-Insiders-Guide-Conquering-Anxiety-Anna-Williamson/1472937686/ref=sr_1_1?ie=UTF8&qid=1487620347&sr=8-1&keywords=breaking+mad+book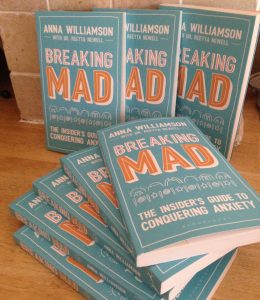 My book is all about my own experiences and story of being diagnosed and coping with Generalised Anxiety Disorder and Panic Disorder, as well as my tried and tested techniques and tips on how to keep any unwanted anxiety at bay.  As a trained therapist I want everyone to know that they are not alone, and that having a mental health illness does not have to define you or ruin your life for good! I also wanted my book to be easy to read and understand – you'll find no complicated jargon, just practical advice and you may even have a chuckle along the way.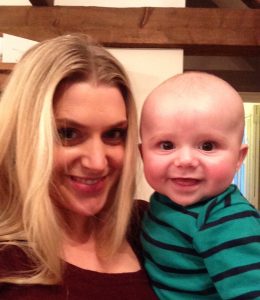 I have had a lot of reasons to chuckle and smile over the past 5 months, my husband Alex and I welcomed our son in September, and after what was a late arrival from him, and a rather eventful birth (I'll spare you the gory details!), we have enjoyed every minute of getting to know our little lad.  They say life changes when you become a parent – and boy does it!  But in every way wonderful and rewarding as you see a little life grow and thrive each day.  We are very blessed.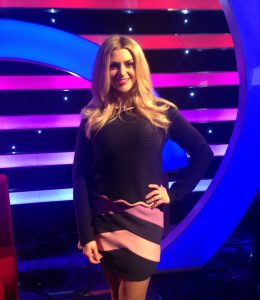 And being Mummy hasn't stopped me working, well I don't work half as much at the moment as pre-Enzo, as I much prefer to be a Mum – the hardest job in the world, right! But it's been lovely to be back on the TV as part of the Celebrity Big Brother Bit on the Side Psych team, and I'm loving hosting the new look National Lottery Xtra every Saturday night – you can catch me from 8.30pm live on the National Lottery Facebook Page
https://www.facebook.com/TheNationalLotteryUK/?ref=br_rs
Laters guys, hope you enjoy the book and keep a check on my twitter page @awilliamsonTV and my instagram @lifecoachingbyanna for daily news and updates
Anna x