Where has the time – and summer – gone eh?!  After a busy few months writing my second book for Bloomsbury Publishing, Breaking Mum and Dad: The Insiders Guide to Parenting Anxiety, I am enjoying a few well needed weeks off chilling with my son.  The new book is out in March 2018 and can be pre-ordered here https://bloomsbury.com/uk/breaking-mum-and-dad-9781472953353/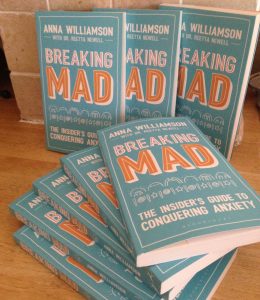 Wow, they say work is a breeze over caring for a baby 24/7 and how right 'they' are haha…it's full on…having said that, rearing my 1 year old, writing a book, coaching my private clients, and of course fitting in my TV and radio work, has taken some juggling!
And amazing support and childcare.  The 'mums' are a great support and I know how lucky I am to have have them.  Plus our little Vincenzo goes to nursery 2 days a week which he just loves!  That work, life, mummy balance seems to be vaguely slotting into place.  As long as my boy is cared for and feels secure and is no 1 (which he is)…the rest just sort of fits in.
We recently celebrated Enzo's 1st birthday and after a pretty challenging year, it really did feel a huge accomplishment.  Having suffered Post Natal Anxiety and Birth Trauma, it's so lovely to be a year on from a rather terrifying time.  I'm delighted to report that 'mum and baby' (not so little now) are doing great and I've adapted to being a mum much better than I thought.  He's FAB!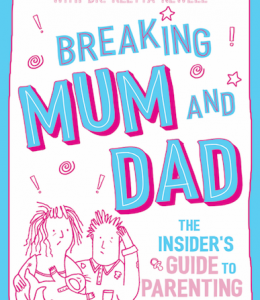 I'm delighted and humbled to report that Breaking Mad: The Insiders Guide to Conquering Anxiety has done phenomenally well…swift off the back of it's Amazon No 1 Bestseller status I'm so humbled by the daily messages I get from readers who have enjoyed, empathised and most importantly, have been helped by it.  If you'd like to get a copy for you, or someone who benefit from the tips and techniques you can buy it from Amazon, book shops and here https://bloomsbury.com/uk/breaking-mad-9781472937698/
I will be taking on a few more 121 coaching clients from the New Year so if you or someone know could benefit from some private therapy, perhaps for stress, anxiety, low mood, trauma, phobias, or general mental health help, empathy, and 'where is my life going' support, coping & change techniques and help, please do get in touch – lifecoachingbyanna@gmail.com or via www.lifecoachingbyanna.com
My TV and Radio work has been busy….I was thrilled to get back to my Saturday night show on Talk Radio a few months ago, and I've been loving my role as the National Lottery 'Xtra' presenter.  We've had some amazing celebrity guests on over the last few months, such as singer/songwriter LP, the 'Strictly' pro dancers, comics Lee Nelson and Arron Crascall, and JLS's Aston Merrygold….to name a few. I've also just finished filming for a brand new MTV show, 'Single AF' (watch out for this in November), and BBC1's Inside Out…so things are ticking along nicely on the small screen.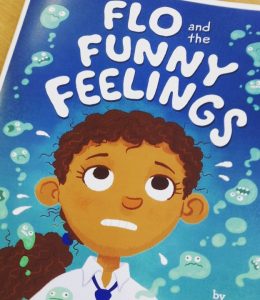 In addition to Breaking Mad and Breaking Mum and Dad, I've made my first foray into children's books.  My first book, a collaboration with NHS Brighton and Hove, is a fictional story called Flo and the Funny Feelings.  The book focuses on children's mental health, in particular anxiety, and has been really well received so far by the focus groups in primary schools I've read it to.  If you're a teacher you can download the book for free https://www.whole.org.uk/primaryschools/
I hoping it will be available to everyone soon.
Amongst the work schedule and of course hanging out at soft play and baby sensory with my little Enzo, I was fortunate to be able to enjoy a few days of 'me time' with my husband at the fabulous 5 star Rockliffe Hall Golf and Spa Hotel in Darlington https://www.rockliffehall.com
A huge thanks to Claudia and the team at Rockliffe Hall, and to Caudalie for the incredible facial.  After a lot of sleepless nights, the rejuvenating facial was just what the doctor ordered….super relaxing and I could physically see my skin look more plump and much more healthy afterwards.  The minute I can go back for another, I'm there!!  Well worth the indulgence.
The spa facilities, the 'spa garden' is particularly luxurious, the massive bedrooms with TV's in the bath, and the general ambience of the hotel really is special and just oozes 5 star quality.
And the food!….WOW!  No wonder the main restaurant boasts a michelin star chef – it's quite simply the best dining experience we've ever had!  Treated to a delicious pre-dinner cocktail, we went on to enjoy a sumptuous 7 course 'taster menu', with accompanying wine flight.  The sommelier, head waiters….everyone working The Orangerie clearly loved their job and you couldn't find nicer, more welcoming, knowledgeable people.
I could wax lyrical forever about this place.  It really does have to be seen to be enjoyed.
The next time you need either some 5 star pampering, a special evening out, or perhaps just some 'you time'….I cannot recommend Rockliffe Hall Hotel and Spa enough.  Safe to say we cannot wait to go back asap.
As someone who preaches at lot about taking time out, looking after your mental and emotional wellbeing, this place ticks all the boxes.
So, with Autumn rapidly approaching, lots to be excited about.  I'm hosting the Princes Trust Awards national tour in October and November, and then from December, I'm starring in Snow White panto at Hoddesdon's The Spotlight Theatre 13th-30th December 2017.  Do get you tickets here.
https://www.broxbourne.gov.uk/leisure-spotlight-family-theatre-variety-children-and-families-older-people/event/snow-white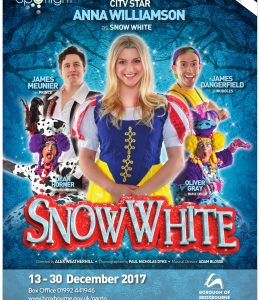 Would be lovely to see you for some festive panto fun.
Wishing you a fabulous autumn, and here's to the rest of what I hope is a prosperous, healthy and happy 2017.
Do keep up to date with all my daily goings on, anxiety busting tips, and general Anna prattle.  @awilliamsonTV (twitter) and @lifecoachingbyanna (instagram) www.facebook.com/annawilliamsonofficial
Ciao for now.
Anna x