Welcome to 2016 folks. A very happy new year to each and every one of you and after a suitably festive Chrimbo with some top telly, far too much food and several panto visits, I'm delighted to be back in the showbiz saddle.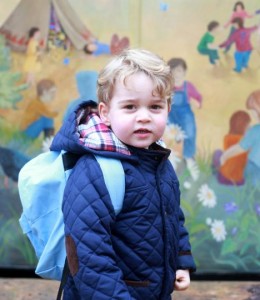 And what a start to a fresh new year, Prince George has started school, Madonna has been embroiled in a rather awkward custody battle with her son Rocco, and the showbiz stork has visited former TOWIE star, Sam Faiers, and her boyfriend Paul Knightley, just before the chimes of Big Ben signaled in a new year.
The Essex beauty welcomed a baby boy on the 29th Dec 2015, just two days before her own New Years Eve birthday, and took to showbiz news mecca, Instagram, to announce her happy news, accompanied by an adorable black and white photo of baby's finger wrapped around his new mums. Adorbs.
The New Year's honours list, this year saw recognition for a superbly worthy bunch of achievers, which also included actors Idris Elba, James McEvoy and Barbara Windsor, all for services to drama. Elba and McEvoy are to receive OBE titles, and 'our Babs' is to get one of the bigg'uns, as she gets used to her new moniker, Dame Barbara Windsor. Great stuff.
With the weather so drab, it's a good job some entertaining telly is back on our screens following the annual Chrimbo telly fest….and incidentally, I for one wasn't disappointed with the festive offerings of Downton Abbey, Call the Midwife, and Eastenders – it more than satisfied for hours of uncompromised gawping.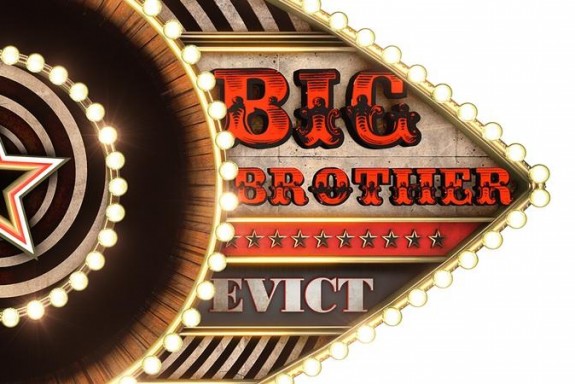 But with a new year can come a bit of an entertainment lull, so thank goodness for Celebrity Big Brother which has romped onto our screens each night this week with an absolute belter of a line up boasting a whopping 16 housemates! Yee-ouch…that's going to go OFF…and it already is.
This series, CBB has gone all 'American Horror Season 4' vaudeville with it's theme, with an opulent diary room chair, a bar, lush furnishings…oh and a giant box.
Host Emma Willis is back with avengence looking even more beautiful, and sporting a baby bump!   Yep, our favourite Big Brother boss has announced she's delighted to be expecting bambino number 3 with her Busted hubby, Matt Willis, in the late Spring.
The cast of 2016, fresh from their Christmas break, nervously made their way down the Big Brother gauntlet as they were announced one and at a time to predictably mixed responses. Particular favourites, and early front runners include TOWIE's Gemma Collins, Eastenders John Partridge, and believe it or not, bad boy theatre luvvie, Darren Day.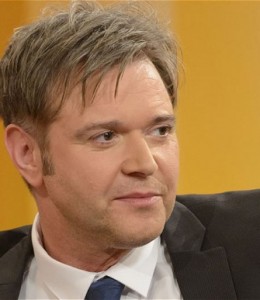 After years of famously falling off the tracks, so to speak, and dogged by negative headlines, the genuinely talented singer/actor (who's doing a rather good gruff Jason Statham impression) really has nothing to lose as he embarks on his 4 week Borehamwood house stay. Notably nervous, and following a luke warm response from the baying gladiatorial crowd, I predict Mr Day will use this opportunity well. A strong start by selflessly volunteering to spend the first night in the 'giant box' with John, and openly commenting on his awe at meeting ex-girlfriend Isla Fisher's husband, Sacha Baron Cohen, has only served to make the guy come over humble, real, and most notably, changed. Anyone who holds their hands up and says, 'I got it wrong' deserves a second chance in my eyes, I really hope the viewing public give him a chance to prove them wrong.
One housemate who's time is already up, and managed to spectacularly rile not only his fellow housemates, but even the uber fair Emma Willis during his exit interview, is course Politian Winston McKenzie. A chap who's opinion's on sexuality offended universally, and lets be honest, it was never going to go well for him with some of the controversial comments that came out of his mouth during his short time in the house.
Regardless of your opinion on him and his views, it's another cracking example of how Celebrity Big Brother casts this telly juggernaut's social experiment perfectly. And I'm delighted to be part of that 'cast' myself for another series.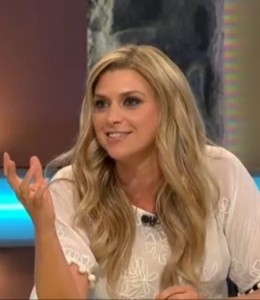 I'm thrilled to be back as part of the Big Brother's Bit on the Side team as one of the 'psych's' and panelists. Hosted by the delightful Rylan Clark Neal, I can't wait to get stuck in on screen with my housemate analysis and opinions of my own. Something tells me, it's going to be one heck of series….you've done it again Channel 5.
Do keep up to date with all my exclusive showbiz gossip via my Twitter: @annawilliamsTV my Instagram: @lifecoachingbyanna and www.facebook.com/annawilliamsonofficial
Have a great week
Anna x