Well, thanks goodness for celebrities is all I can say! January – a month generally accepted as the most challenging of the twelve, with post Christmas blues, expanded waistlines, and decreased coffers all adding to the 'blah' feeling. So all hail the world of showbiz, who have attempted to spread a little celebrity stardust over proceedings to perk things up.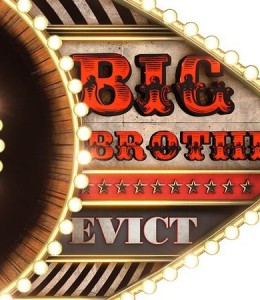 With Celebrity Big Brother providing more than a little drama and entertainment with it's eclectic Cast of 2016, The Critics Choice and Globes Globes celebrating the finest from the big screen, and the annual National Television Awards doffing it's cap to the stars of the small [screen], it's been a busy week by anyone's standards.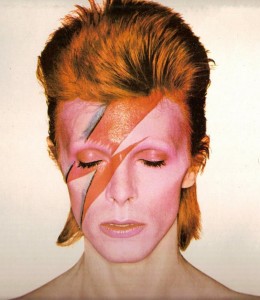 But first, it would be remiss of to me to not mention the extremely sad news this week of the tragic passing of music legend David Bowie, who lost his battle with cancer at the age of 69, Eagles star Glenn Frey who had suffered a few short illnesses, and acting royalty, Alan Rickman who also tragically met his maker after a short battle with pancreatic cancer. Devastating news for friends, family and fans all around the world, but the legacy of all three gentleman will of course live on, be celebrated and enjoyed for many more generations to come.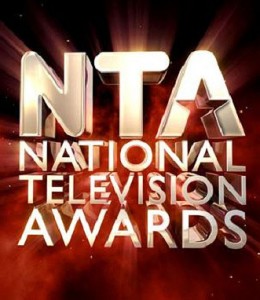 The 21st National Television Awards took place this week at London's O2 arena, with stars from the world of acting, presenting and reality all turning out in their droves to celebrate the fruits of their labour, and to hopefully walk away with a coveted trophy (and another years contract secured!).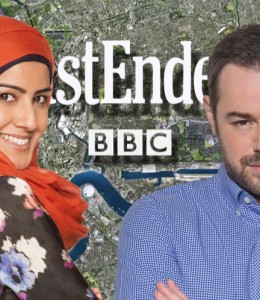 The Downton Abbey cast, Holly Willoughby, Phillip Schofield, Mary Berry, Ant & Dec, the cast of Eastenders, Corrie etc…it's safe to say, for a few hours on Wednesday evening, South East London was boasting the entire population of our small screen stars. And the celebrations, fake 'well done' loser faces, and gushing acceptance speeches kept coming as each category crowned its winner.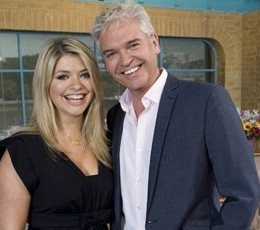 For many of the big categories, Best Entertainment Presenter, Live Magazine Show…it was a case of 'see last year for details', as Ant and Dec picked up their (deserved) 15th award for their presenting duo, and ITV's This Morning romped home their 5th win in a row for their daytime show, but it was a first for the bizarrely named 'Impact Award' of which it's only purpose seemed to showcase some gratuitous flesh in the form of Poldark actor, Aidan Turner. An odd inclusion in the newly renamed award categories, but hey, who am I to turn down a gawp at the handsome Irish heartthrob.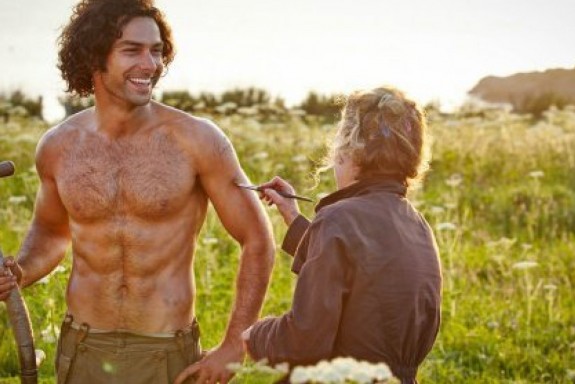 And finally this week, a little bit of culture, I was privileged to attend the opening night of the English National Ballet's Le Corsaire at London's iconic Coliseum Theatre. Based on the work of Lord Byron, stars including Jessica Raine, Bertie Carvell and Jo Wood flocked to enjoy the spectacle, which really did exceed expectations.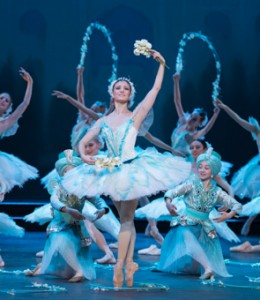 Le Corsaire follows the escapades of Conrad, a pirate, who journeys across high seas to save his harem girl, Medora. It is a swashbuckling fantasy tale of captive maidens and cutthroats, love and betrayal, deception and conspiracy, culminating in one of the most breath-taking spectacles in ballet. With beautifully hand painted scenery, costumes which just dazzled and a cast worthy of it's standing ovation several times over, Le Corsaire really is worth a visit (if you can get a ticket still!) during it's limited run. Dig your finest frock out, get your pinky ready to quaff champagne during the two intervals, and indulge in three hours of theatre at it's finest.
Keep up to date with my daily Instagram videos by following me @lifecoachingbyanna and showbiz entertainment gossip on my twitter feed @annawilliamsTV
See you next week
Anna x