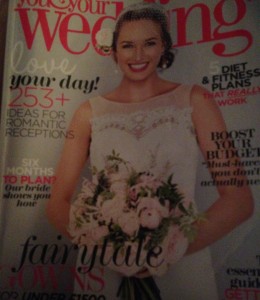 I can't believe it….me…..marriage….yep it's really happening.
This October I'm embarking on the next stage of my life and after 34 years, am changing from a 'Miss' to a 'Mrs [gulp]
After what has been a whirlwind engagement (after a very heart felt proposal), my Mr and I are to get hitched at my family village church in Hertfordshire, surrounded by our nearest and dearest, in what will be a small, yet (I hope) perfect day.
It's always a slightly daunting prospect, organising a wedding, however, doing it from start to finish in 6 months has certainly been a challenge – however, a completely doable one.
I'm delighted to be this months featured contributor in You and Your Wedding Magazine (Nov/Dec issue out now), giving tips and advice on how to successfully plan a wedding in 6 months, and most importantly, enjoy it at the same time.  Trust me, it IS very possible.  We've done it and haven't had to compromise on much at all.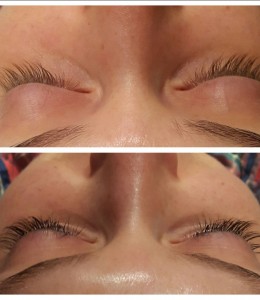 I've been so overwhelmed by the support, generosity and kindness by everyone over the past few months.  Getting engaged is more than a little manic as I'm sure you can imagine, and juggling telly work and my own private Life Coaching practice can be at times be challenging, but I wouldn't have it any other way.  I'm so grateful.
A very special thankyou and mention must go to Rachel Staggs and her lovely team at, favourite to the Hollywood A-listers, Balcony Spa in Richmond http://www.thebalconyrichmond.co.uk who have treated me like a total Princess, getting me beauty ready for my big day.
I've been enjoying a course of the INCREDIBLE A-Lift facial treatment which essentially is a non-surgical face saviour!  My skin has genuinely never felt so plump, rejuvenated and young…and not a needle in sight.  Used alongside my favourite Murad products (which the also spa uses) I have been astonished at just how effective this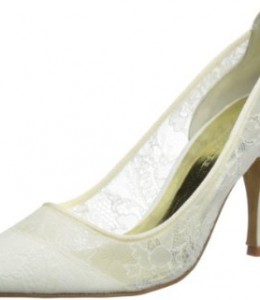 treatment is…no wonder the salon are booked up to the nines with satisfied returning customers!  I could not recommend this more.
I was also treated to a lash lift and tint – OMG, consider me a convert!  I've no idea why I have never had this before…it's fab, and as you can see from the piccys, it's made my normally fair, flat lashes, lovely and dark and curly – even my fiance noticed as soon as walked in and remarked 'wow your eyes look good!'…he never normally notices anything so I consider this a great success.  Thanks Rachel, Sacha and Larissa!
If you're after fabulous treatments, a nice cuppa (with Rich Tea biccies!) and a chat with the nicest ladies ever, give Balcony Spa a l'il visit.
So, am feeling like beauty regime is under control, I've also been hugely grateful to Perdita, Lucy, and of course Freya, at Freya Rose London.  THE most beautiful wedding shoes in every dainty style you could possibly imagine, with stunning hand made bespoke hair accessories to boot!  I'm so excited to be wearing this pair of Rita heels which have been delicately dyed to match my dress.
I've also been leant a gorgeous Blossom hair piece which should set off my hair do perfectly.  You can see all the range the team have at http://freyarose.com
A big part of our wedding day is the cake.  My husband-to-be loves his sweet things.  As a personal trainer and nutritionist he isn't normally 'allowed' to indulge in such treats, however, our wedding day is the exception and thanks to Cynthia at The Pretty Gorgeous Cake Company http://prettygorgeouscakecompany.co.uk in our local County town, Hertford, we have the most incredible 'naked cake' being designed for us.  4 delicious tiers of chocolate, red velvet and vanilla sponge await our guests….I cannot WAIT to try (scoff!) a large piece of it myself.
It's been important to me to keep our suppliers local, I feel it's important to support local business and it fortunately helps that we have a terrific bunch of wedding businesses close to hand. A wedding video was always going to be a priority for me – er hello having been on the telly for over 17 years it's a given – and there was only one company I wanted to capture our big day – Spotlight Weddings http://www.spotlightweddings.co.uk
Anthony and David who run the high end corporate video company really have 'got it' when it comes to creating the perfect keep sake.
Having filmed many many weddings, including several celebrity nuptials, these chaps know exactly how to get the best out of your day – and they're super discreet too.
From capturing the morning antics, to the ceremony, to the drunken dancing at the end of the day, they get it all on camera to enjoy for many years to come.
I can't wait to have these guys join our special day and create what I know will be the best wedding video to look back on – and no doubt shed a tear or two.
So, we've got the flowers, the clothes, the venue, the vicar (pretty essential) and the band – Mr McIntosh who are wicked https://soundcloud.com/mrmcintosh-band so all that remains to be done is….turn up! Wish me luck peeps.  Much love, Anna x