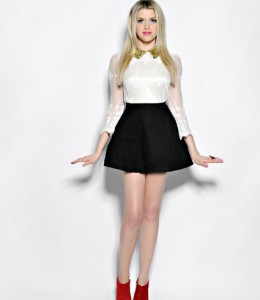 Well hello folks.  Welcome to my website.  I'm thrilled that after months of hard graft (mainly by my website peeps), the new www.annawilliamson.co.uk is up and running. Woohoo.
Now those that know me well, know that I'm a pretty sociable bunny, so please do let me know what you think of site and anything you think I should change or add.  Your input is gratefully received. Please have a click around the various pages and have a good snoop into my life.  You'll find where I've been hanging out recently in the Red Carpet section, any press articles that I've done are in the 'Press' bit, and of course in my weekly blog posts I'll be gossiping about everything and anything I think needs to be shared.
This week has been a busy one as I've been hosting the Nickelodeon Skills Awards in Birmingham with my buddy Jamie Rickers.  The show opener was the most nerve wracking thing I've done in a long time, as we had to learn a street dance routine, take to the stage in fetching red boiler suits and then yank them off at the correct time to reveal our spangly show outfits.  Now, I'm not totally unfortunate when it comes to dancing, but having to throw some shapes next to the uber talent 'Masters in Motion' was enough to put fear into anyone…you'll have to watch the show on Nickelodeon on August 23rd to find out whether we pulled it off or not.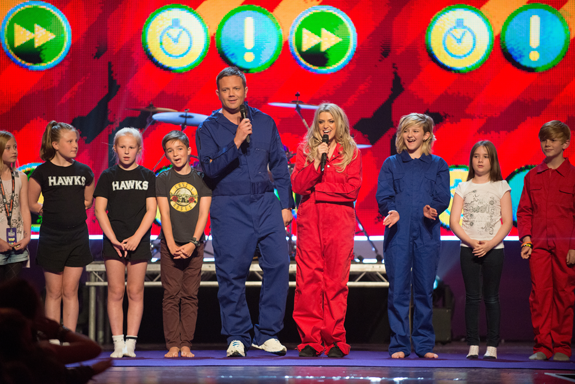 A totally celeb packed show awaits and I had a great time hanging out backstage with boyband Lawson, Tyler James, Amelia Lily, Pixie Lott, Kimberley Wyatt, and Jordan Banjo to name a few.  The real talent also came from the fantastically talented kids that took part and it's fair to say, we've discovered some seriously talented souls…definitely we'll be seeing great things from our array of dancers, performers and sports stars.
For those fans of Camp Orange, season 2 'The Lost Kingdom' is premiering on your screens on August 12th…make sure you bag a seat in front of your telly at 10am that Sunday ok.
So I'll keep it short but sweet for this week.  Enjoy the site and I look forward to hearing our thoughts and news.  Don't forget to follow me on twitter @annawilliamstv and check out my Digital Spy showbiz column every Friday too!
Ciao for now
Anna x